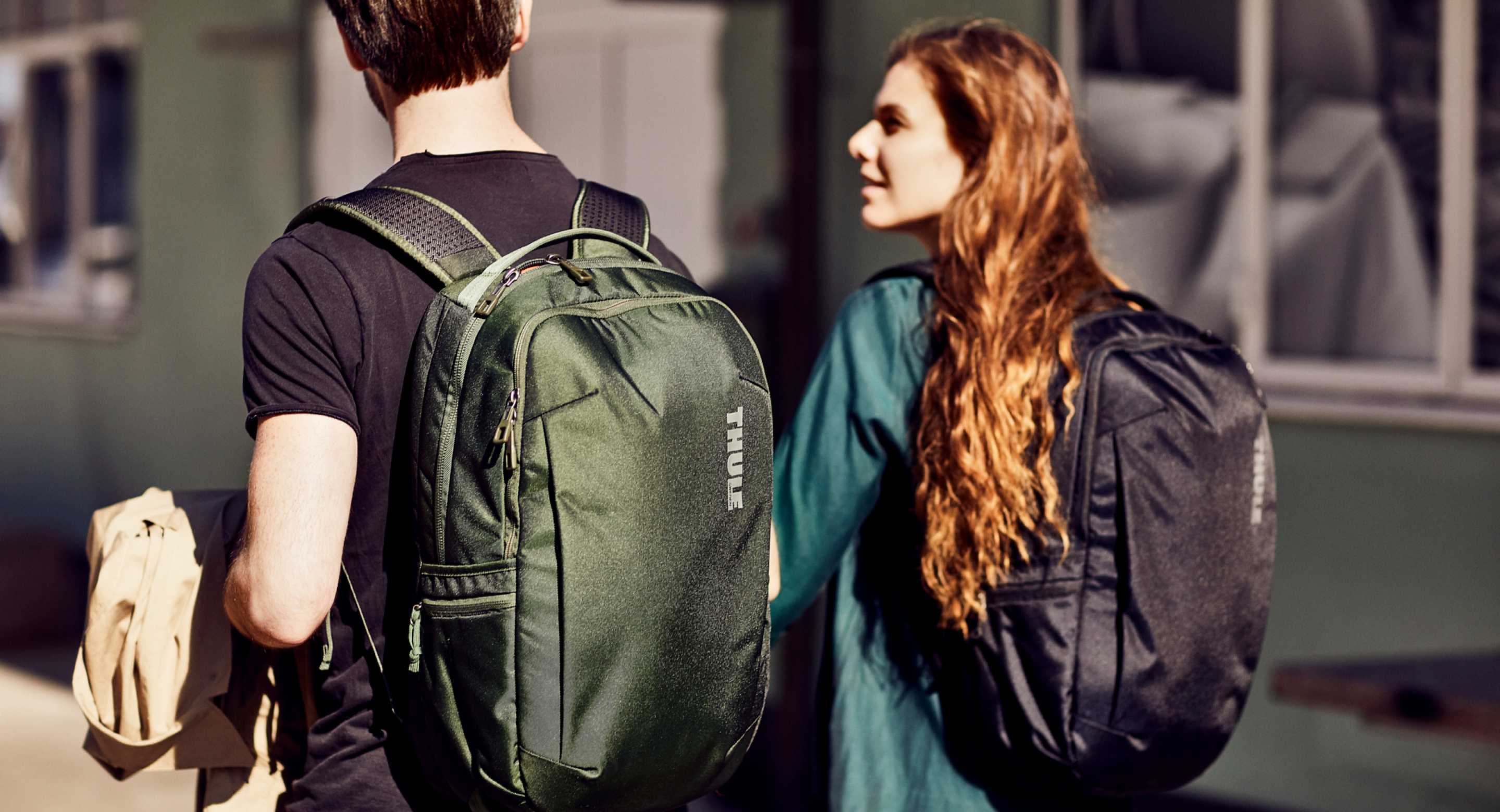 Backpacks & Day Bags
Being on the go with style, comfort and utility has never been so easy. Thule backpacks make it possible for you to get to your destination with everything you need in one place. Our backpacks and day bags have smart storage compartments and a range of models and colours to fit your everyday style.
For those who take snapshots of life on the move, our camera backpacks are perfect for you. These backpacks feature padded protection for your camera equipment and ensure that your gear gets to your destination in one piece.
On the go constantly and need reliable travel backpacks with enough room for all your travel essentials? Thule's hiking backpacks are adjustable for the perfect fit and ensure maximum comfort on any trail, helping you navigate exciting new destinations with ease.
If you're travelling for work, our laptop backpacks are built for the rigors of daily life, with smart organization and reliable protection for your laptop.
Going for a cycle? With our hydration packs, you can stay hydrated on the trail without skipping a beat. Lightweight construction and great ventilation — these hydration backpacks are ready for some truly epic riding.
Whether you're out and about for a day in the town or walking the mountains on your next adventure, there is a Thule backpack to help you on your journey. Shop our full range online and find your perfect backpack.