Thule Shine
Embrace city life with Thule Shine – a compact yet spacious city stroller that allows you and your baby to take on the day together. The adjustable leg rest, well-ventilated canopy and padded seat provides comfort for your child, from newborn to toddler. For parents, this lightweight and sturdy stroller is easy to use even in the busiest of places.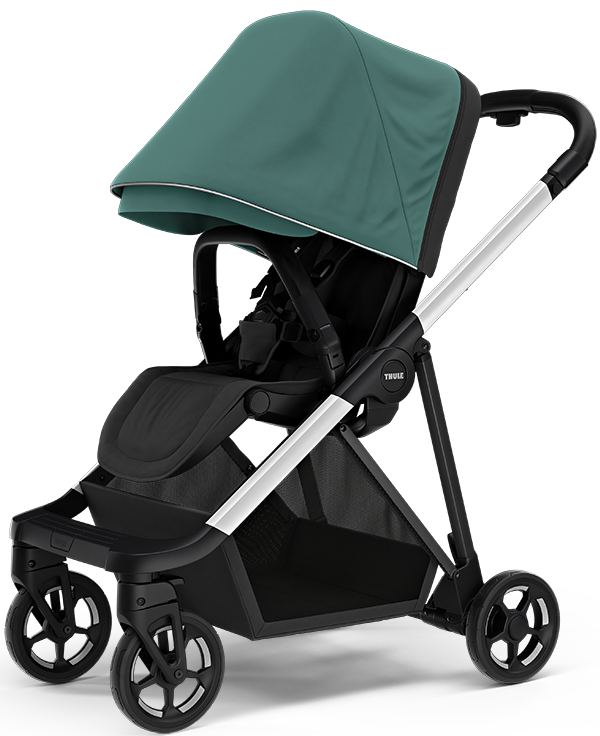 Get to know the Thule Shine
All-Around comfort
Whether you're exploring the local neighborhood or navigating public transport, your baby will always stroll in comfort. The all-wheel suspension means that even a ride down cobbled city streets is smooth and enjoyable. The fully extendable canopy, near-flat recline and built-in leg rest keeps your baby comfortable and allows for naps even in the middle of the hectic city.
Lightweight and stable
This sturdy stroller is easy to maneuver in crowded spaces because of its effortless one-hand push and lightweight design. Its durable materials ensure stability and security for your newborn or toddler.
Compact and flexible
This stroller has a convenient one-hand fold with an integrated handle making it easy to carry on the go. Its compact fold and self-standing capability makes it convenient to store at home.
A stroller for newborns and toddlers alike
Perfect to use from day one with multiple options, tailored for every lifestyle. Equip your favorite city stroller with the Thule Shine Bassinet, Thule Newborn Inlay, Thule Newborn Nest or Thule Shine Infant Car Seat Adapter (accessories sold separately, bassinet not available in all markets). All our from birth accessories provide a comfortable ride for your baby.
Large storage basket
Designed for stress-free strolling in narrow places like the subway or your local store. Also includes a generous storage basket that is easy to access and holds up to 10kg. This means you can load the stroller with picnic gear for a visit to the park downtown, and still have space for some last-minute groceries on the way home.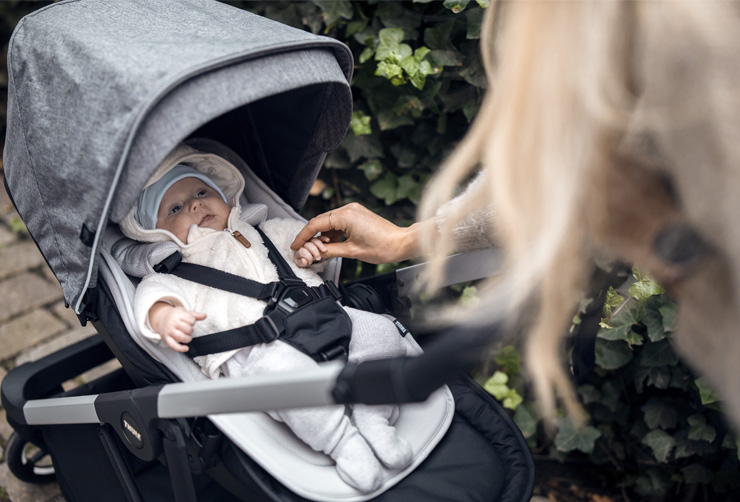 All-around comfort
The reversible, reclining seat, large extendable canopy, and built-in leg rest makes every ride comfortable for your child.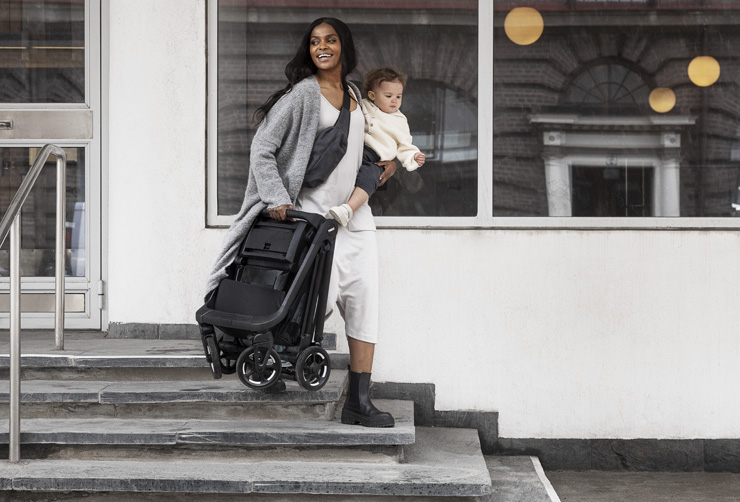 Compact yet spacious
Easy, one-hand compact fold with self-stand makes it convenient to store and carry, while still providing a spacious seat and a generous storage basket.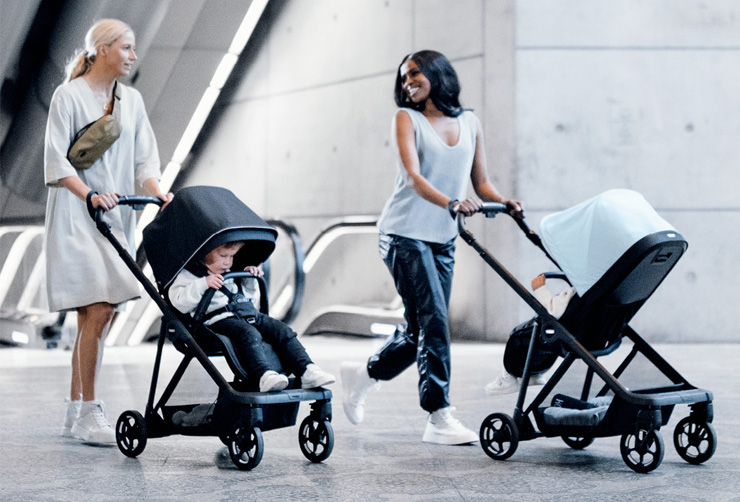 Smooth strolling
Thule Shine helps you navigate through the city with your child thanks to the smooth one-hand push and lightweight design.
Embrace city life
Thule Shine provides a cozy and comfortable environment for your baby, even in the heart of a busy city. It's ready to use from day one with a newborn bassinet or other from-birth accessories.