Thule Rear Door Bike Racks
Perfect for vehicles without a towbar or hitch, trunk bike racks let you load your bikes at a convenient height. These trunk bike racks are secure, easy to install, and great for relaxing bike trips or serious expeditions.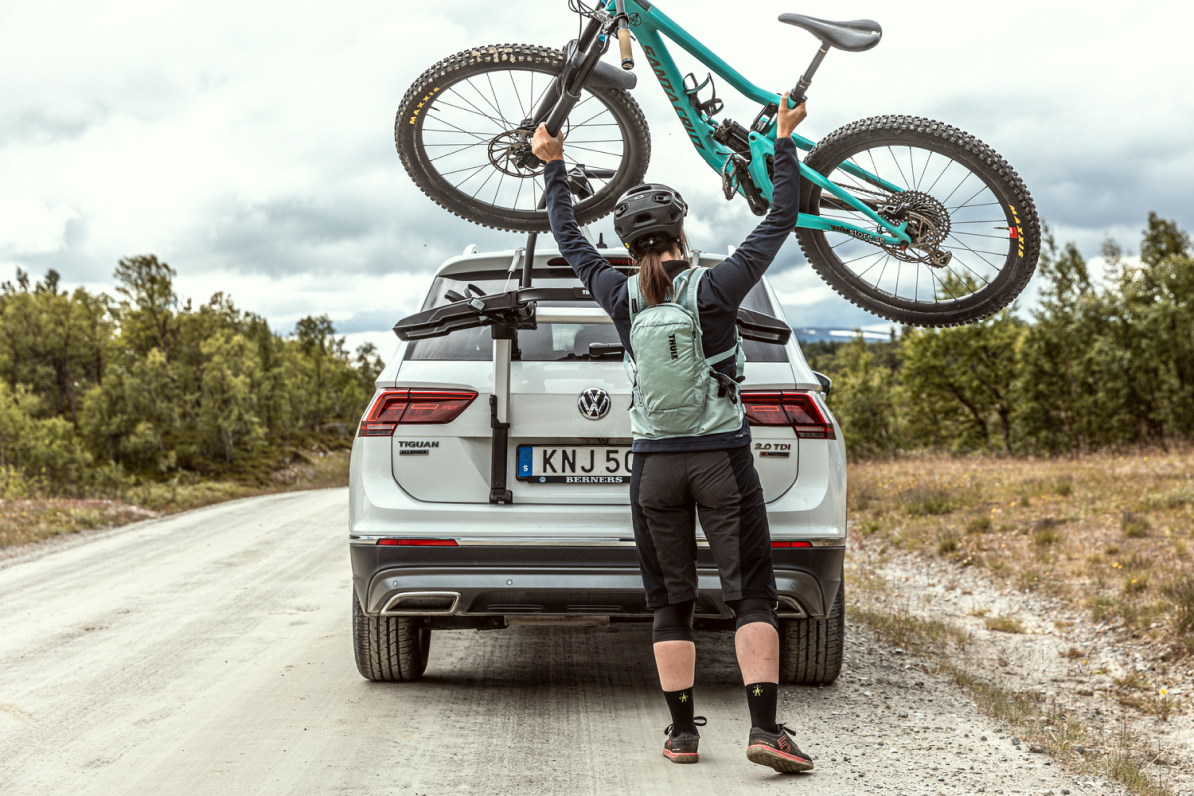 For easier loading
Thule OutWay Platform is a trunk bike rack with a raised platform design for easier loading, that ensures your tail lights and license plate are visible at all times. These bike racks are super secure and can be folded for easy storage when not in use. They carry up to 2 bikes.
For extra convenience
Thule OutWay Hanging is a premium trunk bike rack that ensures your bikes are always securely fastened. They are quick and easy to mount on your trunk and accommodate a range of different bike styles, perfect if you're not traveling too far. They carry up to 3 bikes.