Thule Sleek
The world is yours. Explore it with Thule Sleek - a smart and stylish stroller that is designed for the active parent. Light-weight and easy to handle, Thule Sleek allows you to move freely through the city.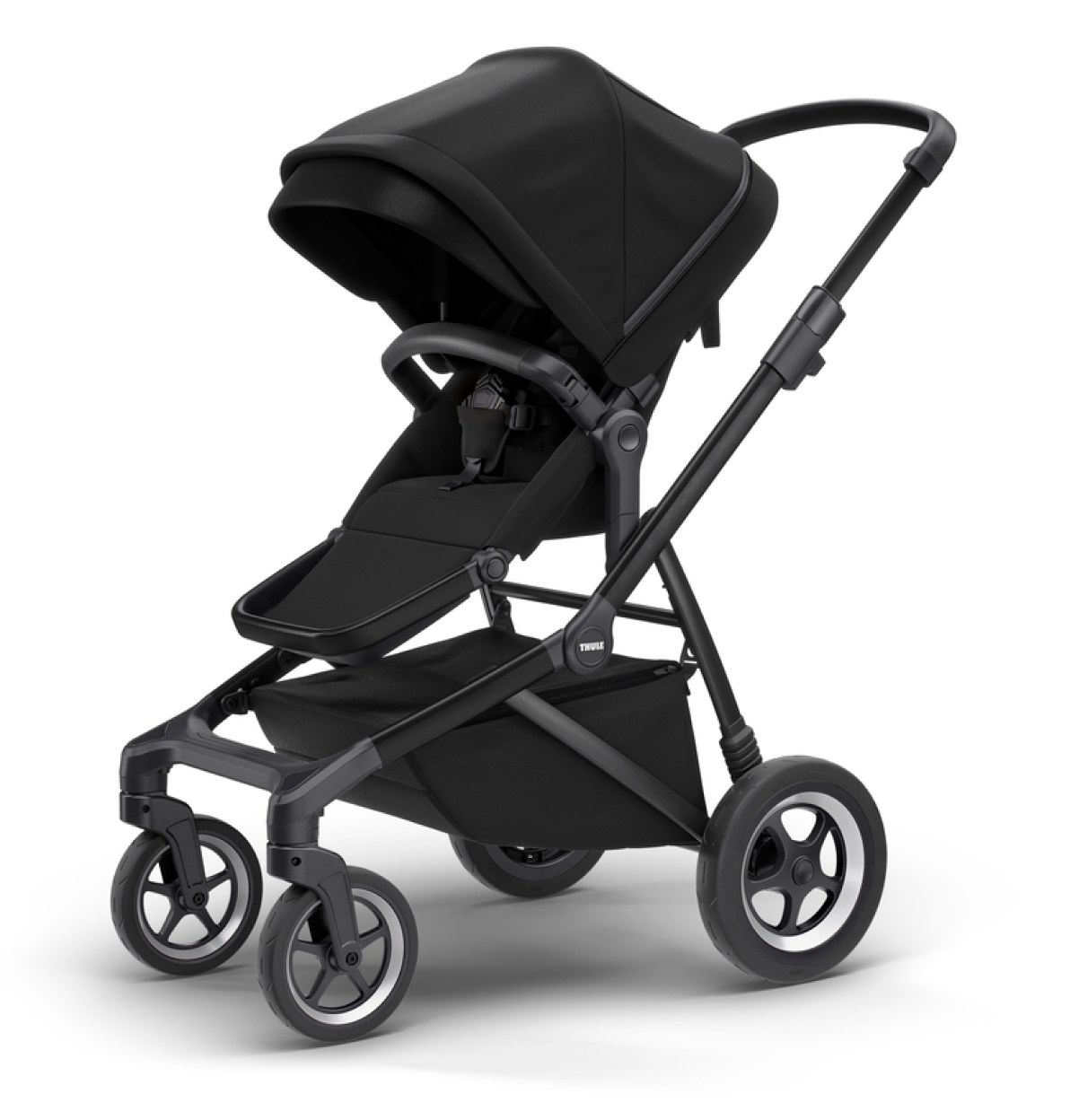 Get to know the Thule Sleek
PEEKABOO WINDOW
Extendable canopy with peekaboo window.

LARGE SEATING AREA
Comfortable large seating area, with generous sitting height, footwell and adjustable footrest for a comfortable ride.

LARGE CARGO BASKET
Large cargo basket with zip-top cover that allows you to bring everything you need.

ADJUSTABLE HANDLEBAR
Adjustable handlebar height for a perfect fit for every parent.

RECLINING SEAT
Reclining seat in three positions for great comfort in both sleeping, resting, and upright position.

REVERSIBLE SEAT
Reversible seat - parent- or forward-facing position
Flexible & Stylish
Bring all you need for a day out, make adjustments on the fly and stay comfortable. Thule Sleek is a stroller that lets you make the most of your day with your child from morning to sunset. It has several configurations and combinations that match your needs, and by adding a bassinet or a sibling seat to make it a double stroller or a car seat stroller, Thule Sleek will be a trusted companion for years to come.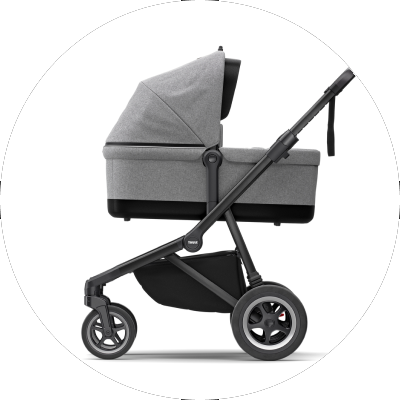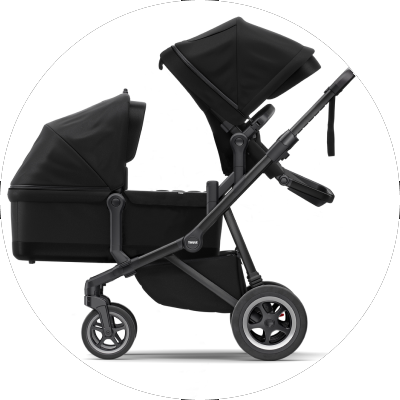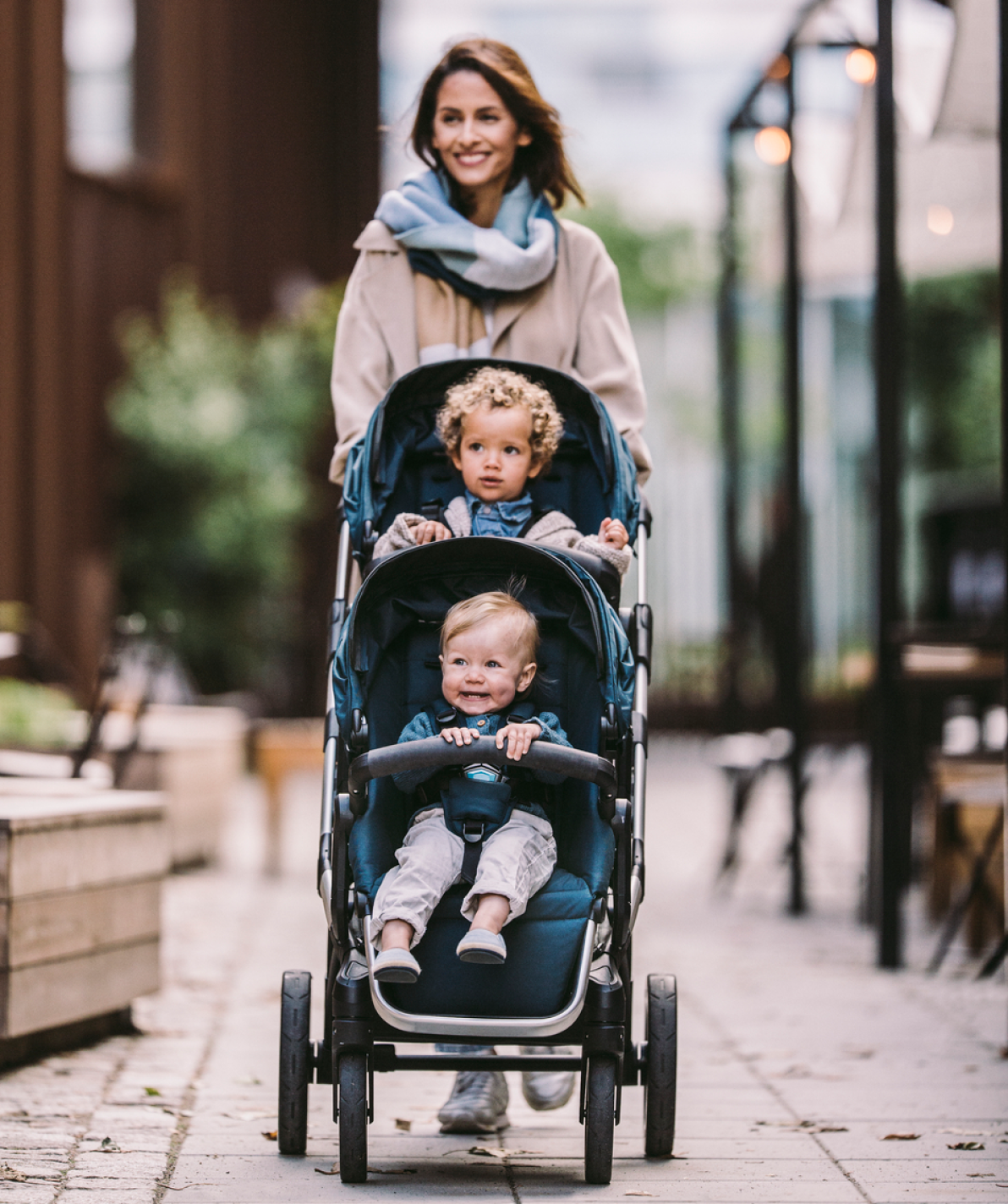 Explore your city
Built for movement, ease of use, safety and comfort, Thule Sleek lets you and one or two children enjoy the ride and the surroundings. Crowded areas, tight corners or bumpy sidewalks? Thule Sleek is a compact stroller that will get you wherever your curiosity leads you.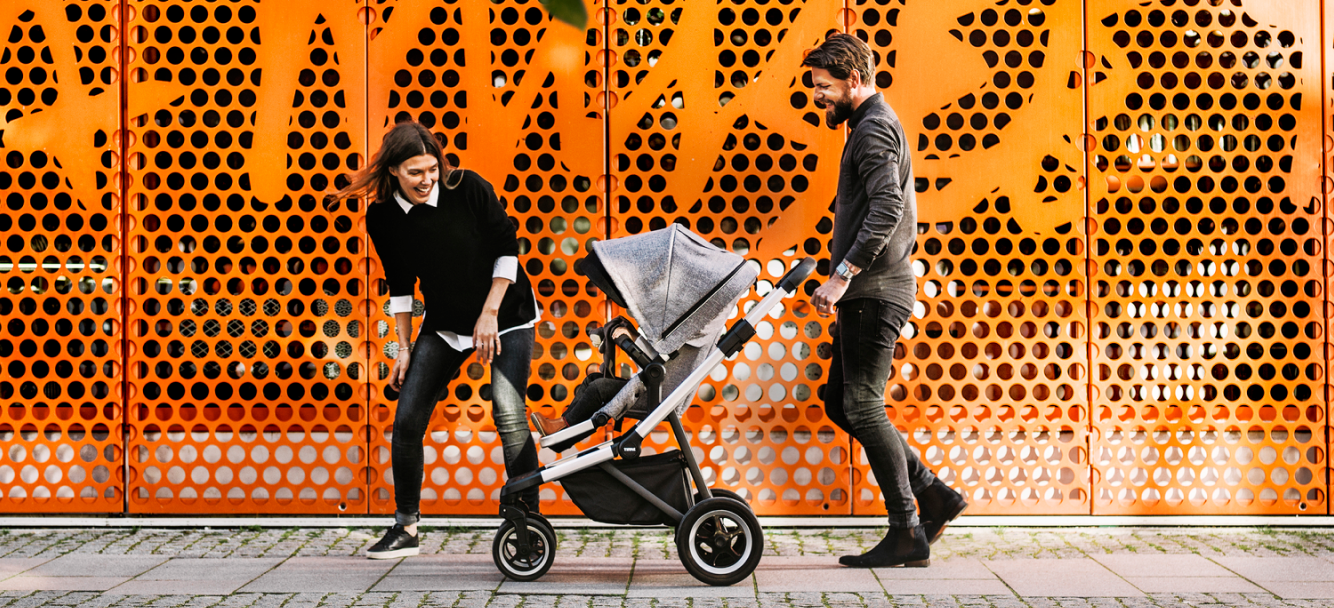 Single, double or twin stroller
Just a single seat? An infant car seat and stroller combo? Or perhaps two bassinets and a glider board? Configure your Thule Sleek to a stroller for two and make changes on the fly with easy-to-use click-in adapters. A wide range of stroller accessories makes it a perfect match for your needs.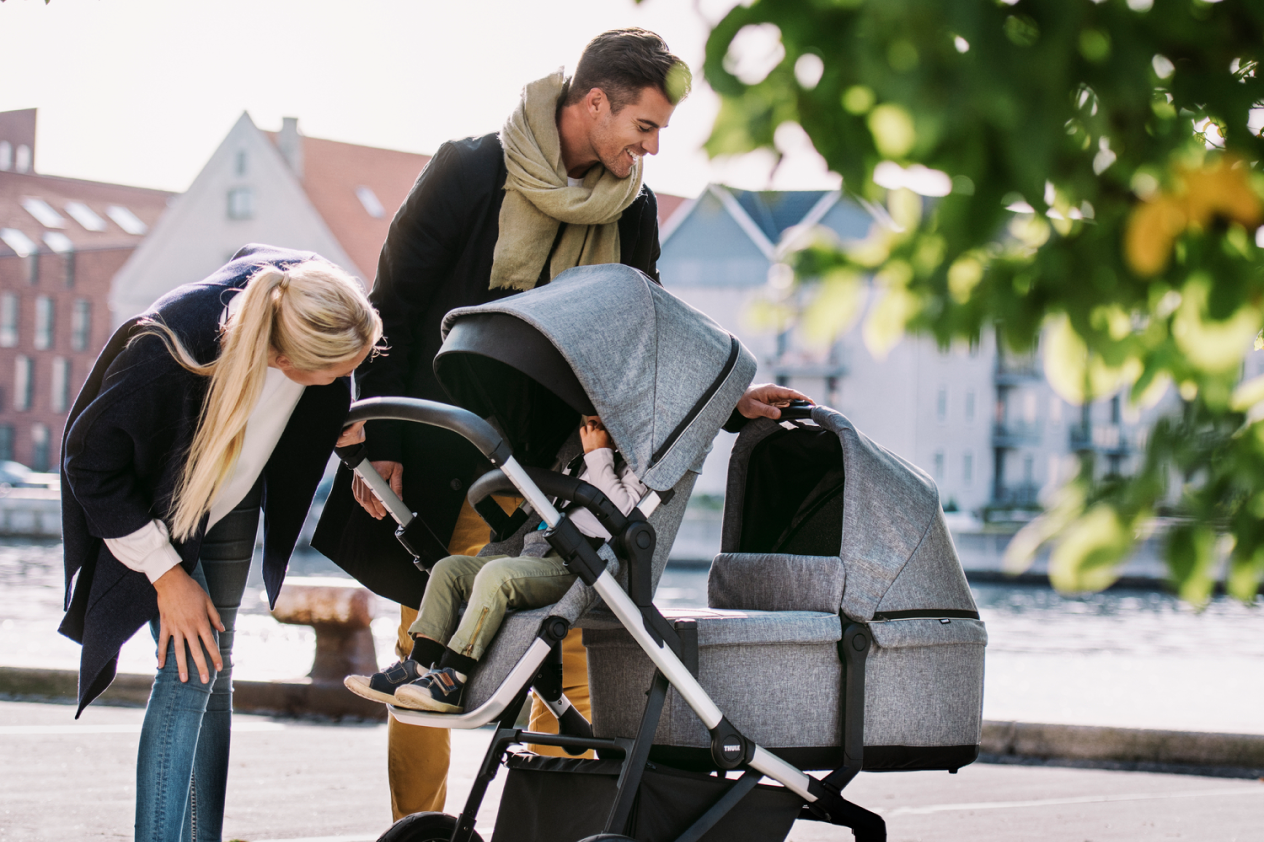 Stroller Combinations
With Thule Sleek, you get the flexibility of a double stroller in the size of a single. It is easy to change configurations - add accessories and get a car seat stroller combo or a toddler stroller. The twin mode lets you mount two bassinets or two seats and still have a compact stroller, making it easy to get around in crowded spaces. A future-proof solution that makes your active life easier.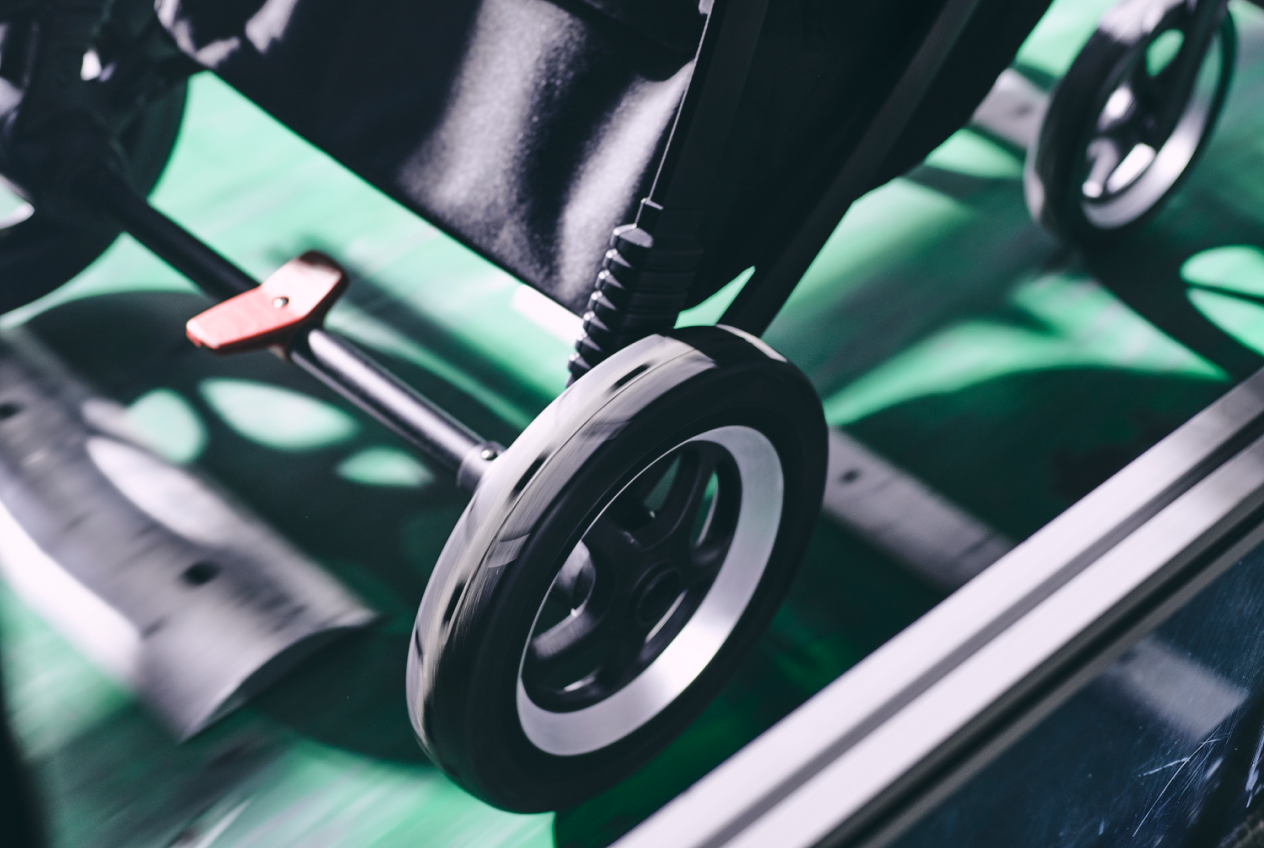 Thule Promise: Comfort & Safety
Thule designs products to meet or exceed international safety standards. Our rigorous internal testing ensures our products can handle the toughest conditions. We don't settle for anything less than the highest standards when it comes to design, flexibility, safety, and quality. After all, Thule strollers are made for the most important people in the world.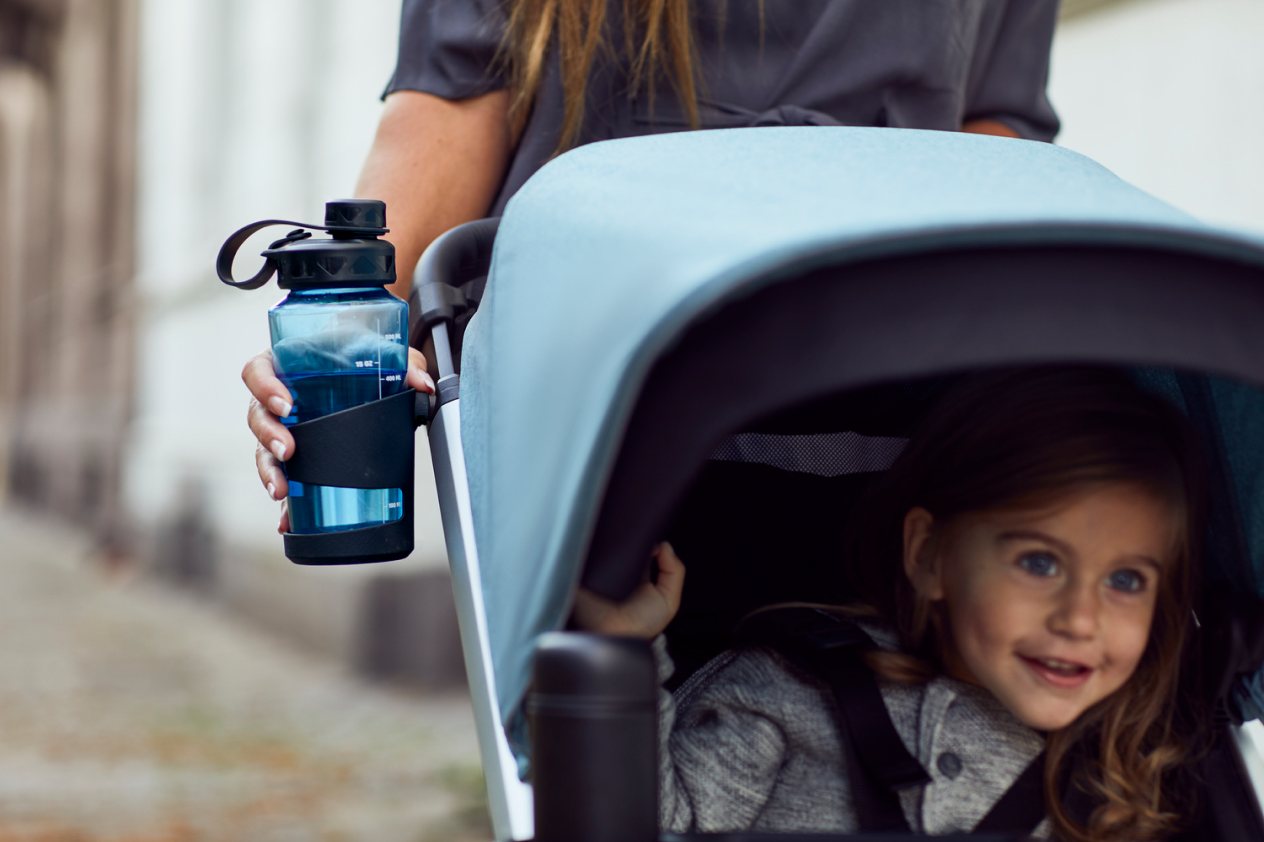 Customize with practical stroller accessories
With a wide range of accessories, it is easy to make a Thule stroller the perfect match for your needs. Keep your child comfortable with seat liners and protective covers, organize your life with practical bags and make room for two kids with a bassinet or a sibling seat.


Features & Specifications
At Thule, we create and develop all of our strollers with active parents in mind, making sure that we offer a great product that will help you explore the world with your kids. Attention to details creates a comfortable experience for you and your child. It may be an adjustable footrest, a large cargo basket or an efficient ventilation window - it is there when you need it.