Thule Roof Bike Racks
We know how important your bike is to you. That's why every Thule roof bike rack is designed to ensure maximum protection for your bike. Choose between our iconic fork, frame or wheel mounted roof bike racks – all super easy to mount on your roof racks.
Remember the Roof Racks!
Thule roof bike racks are mounted on the roof racks of your car. If you have roof racks already, make sure they're compatible with the bike rack. If you don't have roof racks yet, Thule has the best options!
Find roof racks that fit your car
Choose the perfect bike roof rack
Frame mount bike rack
Upright bike racks that attach securely to the frame of your bike.

Thule ProRide roof bike rack is super easy to load securely. The bike rack automatically positions your bike, and a torque limiter dial ensures it's mounted correctly. Soft pads on the frame holder minimizes risk of damage.

Suitable for:
Carbon frames with the Thule Carbon Frame Protector (sold separately).
Thru-axle bikes
Round frame dimensions 22-80mm and oval frame dimensions of max 80x100mm.
Fits 16-29'' wheel diameters, and maximum 3'' tire width and 1235mm wheelbase.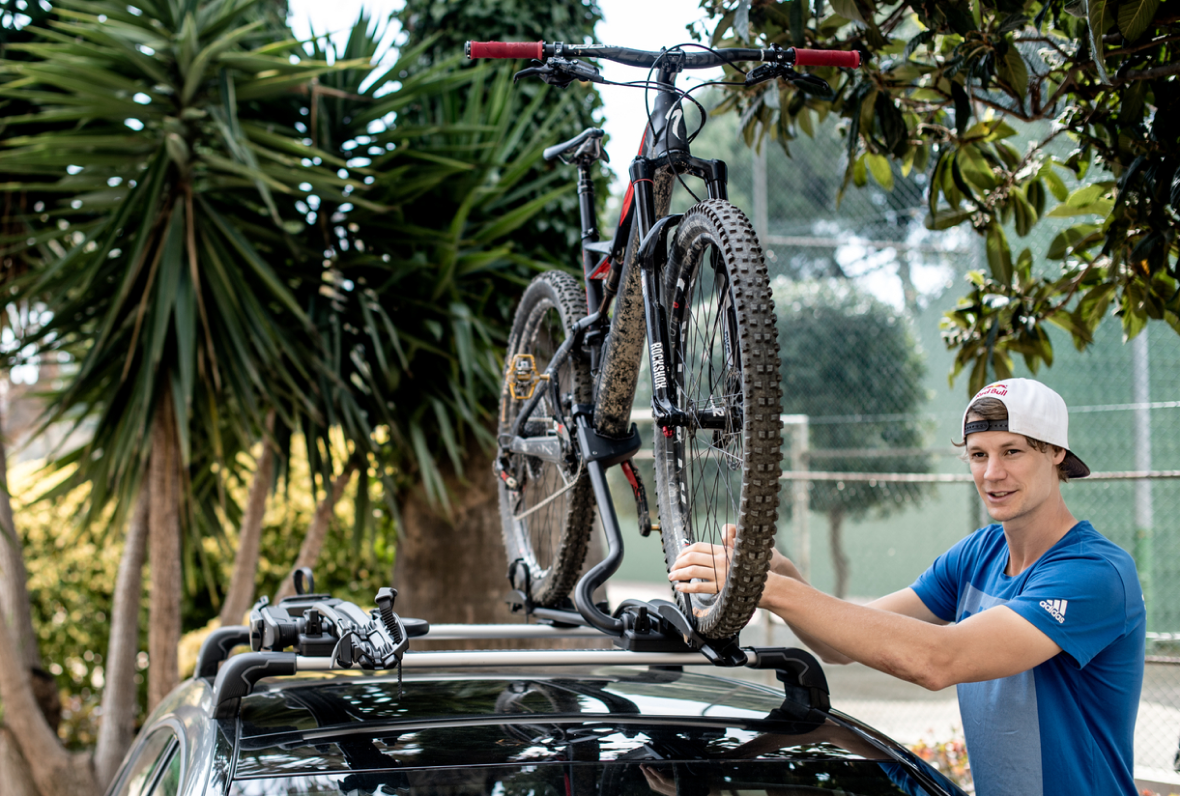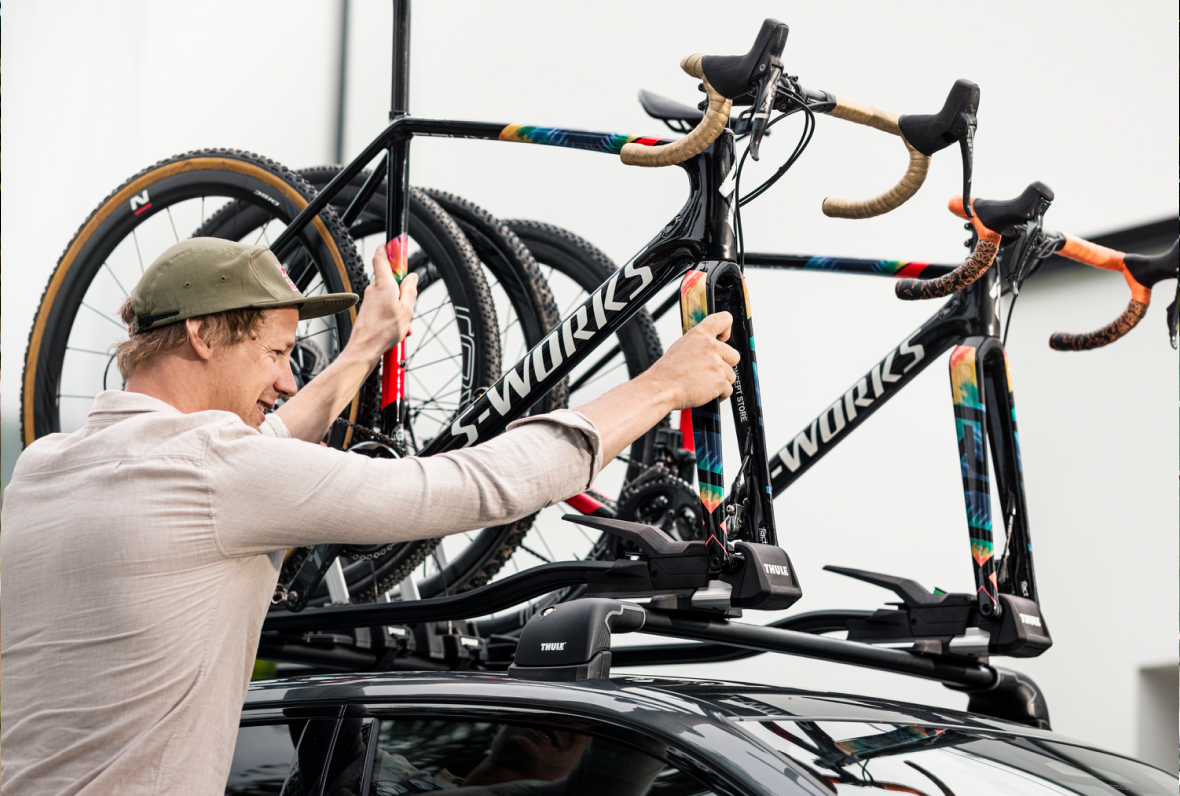 Fork mount bike rack
A classic roof bike rack style that attaches to the fork of your bike for extra secure transport and zero frame contact.

Thule TopRide roof bike rack is a premium option for biking enthusiasts. Slide the bike easily into the rack on a guided track, and unmount quickly with a release lever. The torque limiter knob always ensures you've mounted your bike correctly. Suitable for:


Carbon fiber frames
Thru-axle bikes (9-15mm)
Standard Quick-release bikes (9mm)
20x110mm Thru-axle bikes with an adapter.
Fits maximum 29'' wheel diameter, 3'' tire width, and 1250mm wheelbase.
Wheel mount bike rack
An upright roof bike rack with no frame contact, without the need to take off the front wheel.

Thule UpRide is a fast and secure roof bike rack that makes absolutely no contact with the bike frame. Suitable for:

Suitable for:
Carbon fiber frames
Accommodates rear suspension and bottle cages
Fits most 20-29'' wheels with tires up to 3'' wide, and up to 5'' with the Thule UpRide Fatbike Adapter (sold separately).