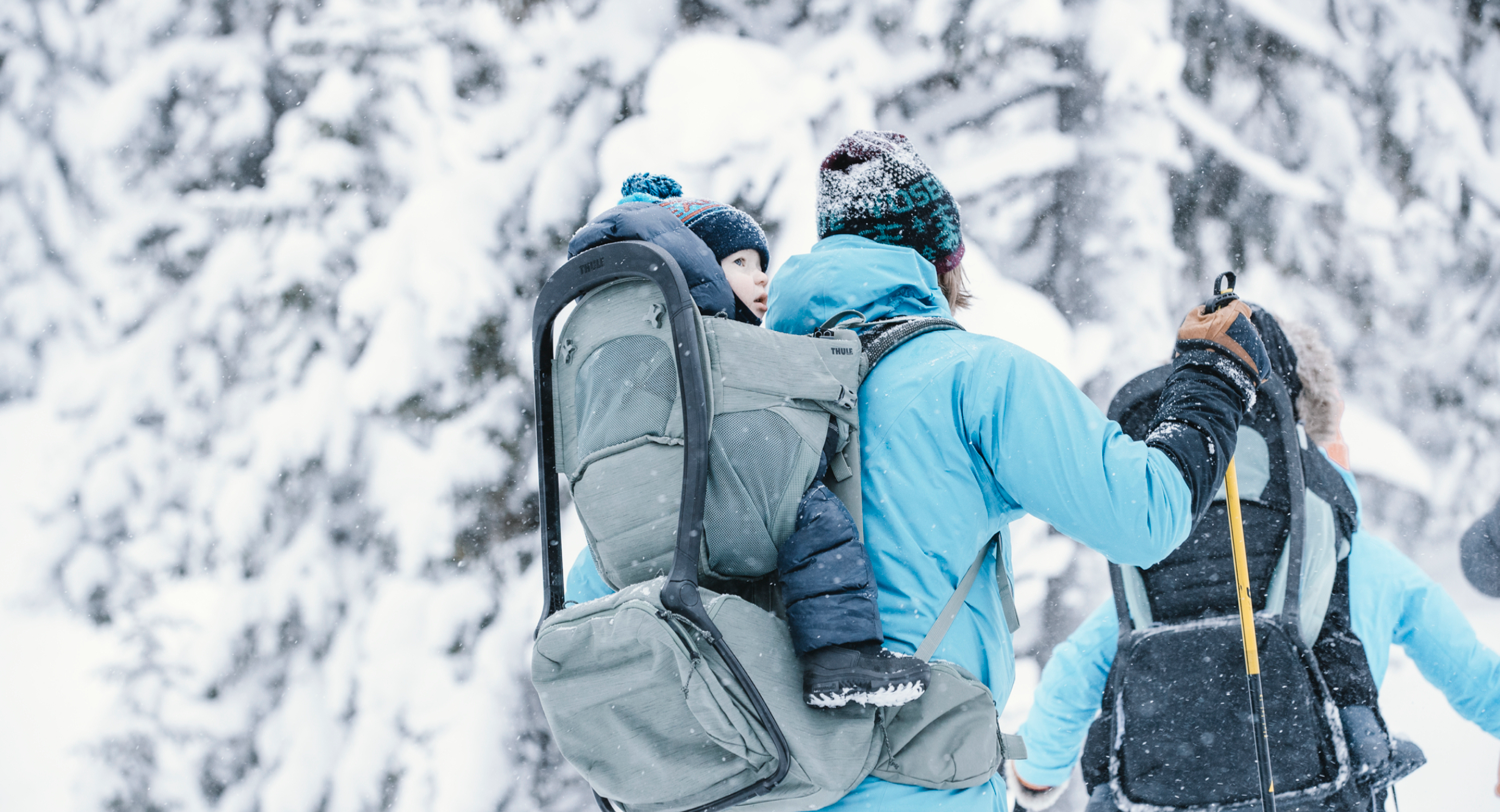 Thule Child carrier backpacks
A Thule baby backpack is the ideal child carrier. Safe and comfortable for both you and your little one, it lets you share a perfect day on the trail.

Share your active life with your child
There's nothing better than getting out in the fresh air with your kid and exploring nature together, especially on long hikes. A child carrier backpack from Thule gives your child the best view along with a comfortable, secure ride. It's comfortable for the parent with all the smart features and resilient materials you'd expect from a Thule hiking backpack. The back panel and hipbelt are also quick and easy to adjust so you can walk great distances and comfortably share the load between parents without losing your rhythm.

What you can expect from a Thule child carrier backpack:

Durable, secure protection for your little one
Comfortable ride for kids including a sunshade
Comfortable carrying thanks to smart features
Easy adjustment to suit different adults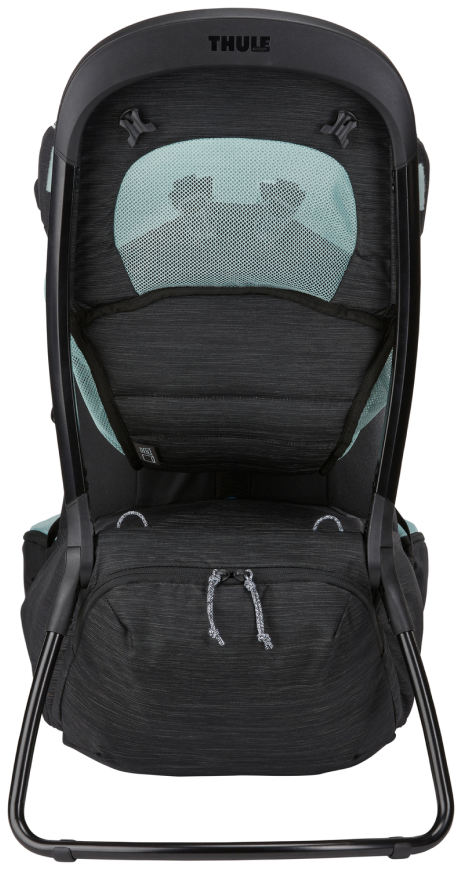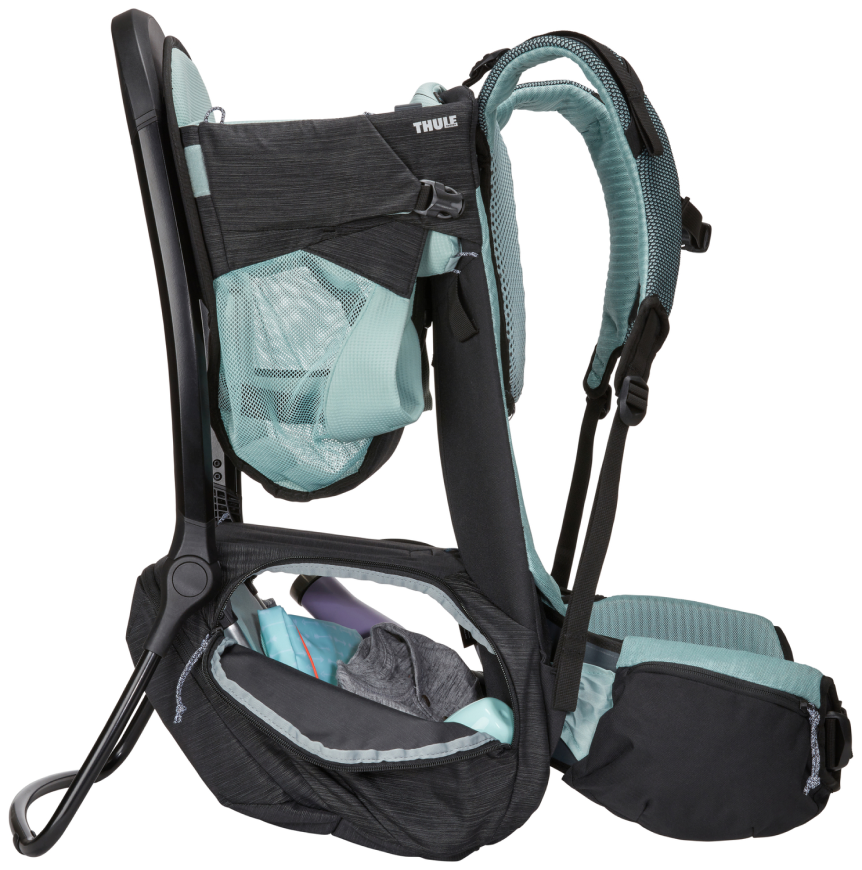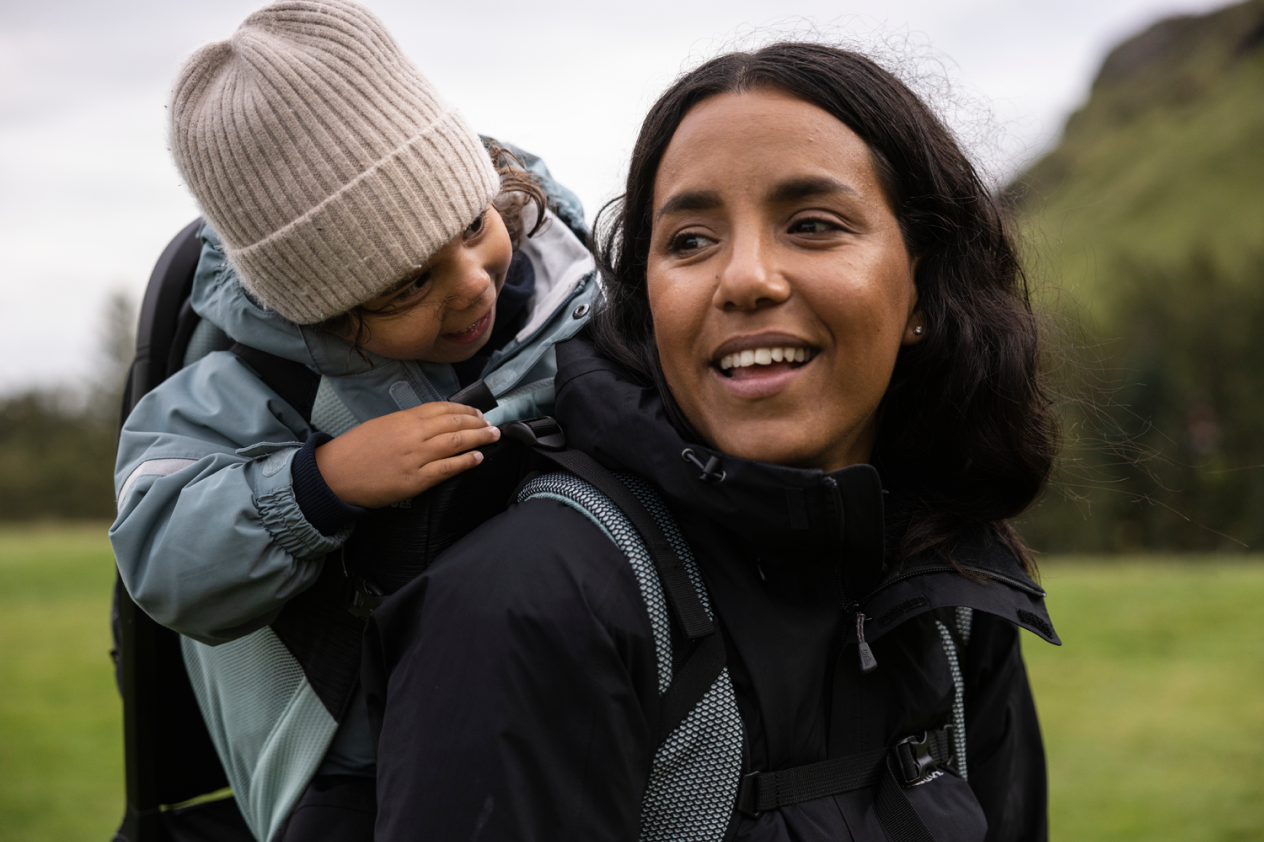 Your child's safety is assured
At Thule, safety is our number one concern - never more so than with the products we design for kids. To be absolutely certain of a safe and secure ride for your child, we test our child carrier backpacks to the limit and beyond to make sure they'll keep going strong for years to come. The design and the materials are punished, enduring extremes of heat, cold, water, and sunlight. All so that you and your child are free to enjoy your day on the trail.