Thule Kayak racks
A Thule kayak roof rack carries your kayak securely - and it's quick and easy to load and unload too! Let us help you find the ideal kayak roof rack.
Remember the Roof Racks!
Thule roof bike racks are mounted on the roof racks of your car. If you have roof racks already, make sure they're compatible with the bike rack. If you don't have roof racks yet, Thule has the best options!
Find roof racks that fit your car
Kayak roof rack accessories
Spend more time out on the water
With a Thule kayak roof rack, you're all set to get the most out of your passion. Instead of a cumbersome trailer, you get a kayak car rack that is easy to load and unload as well as ensuring safe and secure transportation of your kayak. You can even choose between horizontal and vertical carrying positions to save space and carry even more kayaks.


Safe, secure transportation of one or more kayaks
Smart, space-saving carrying options
Easy to load and unload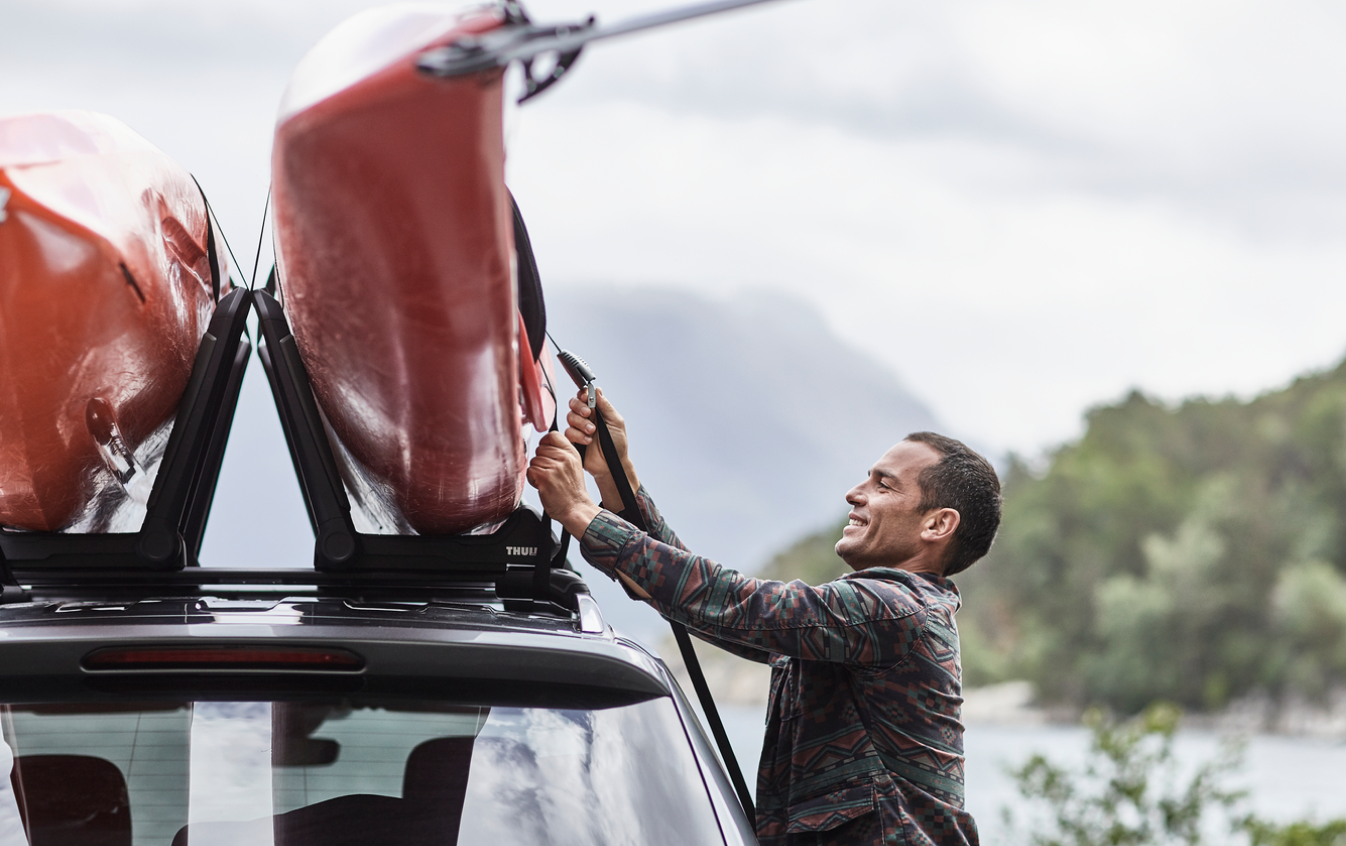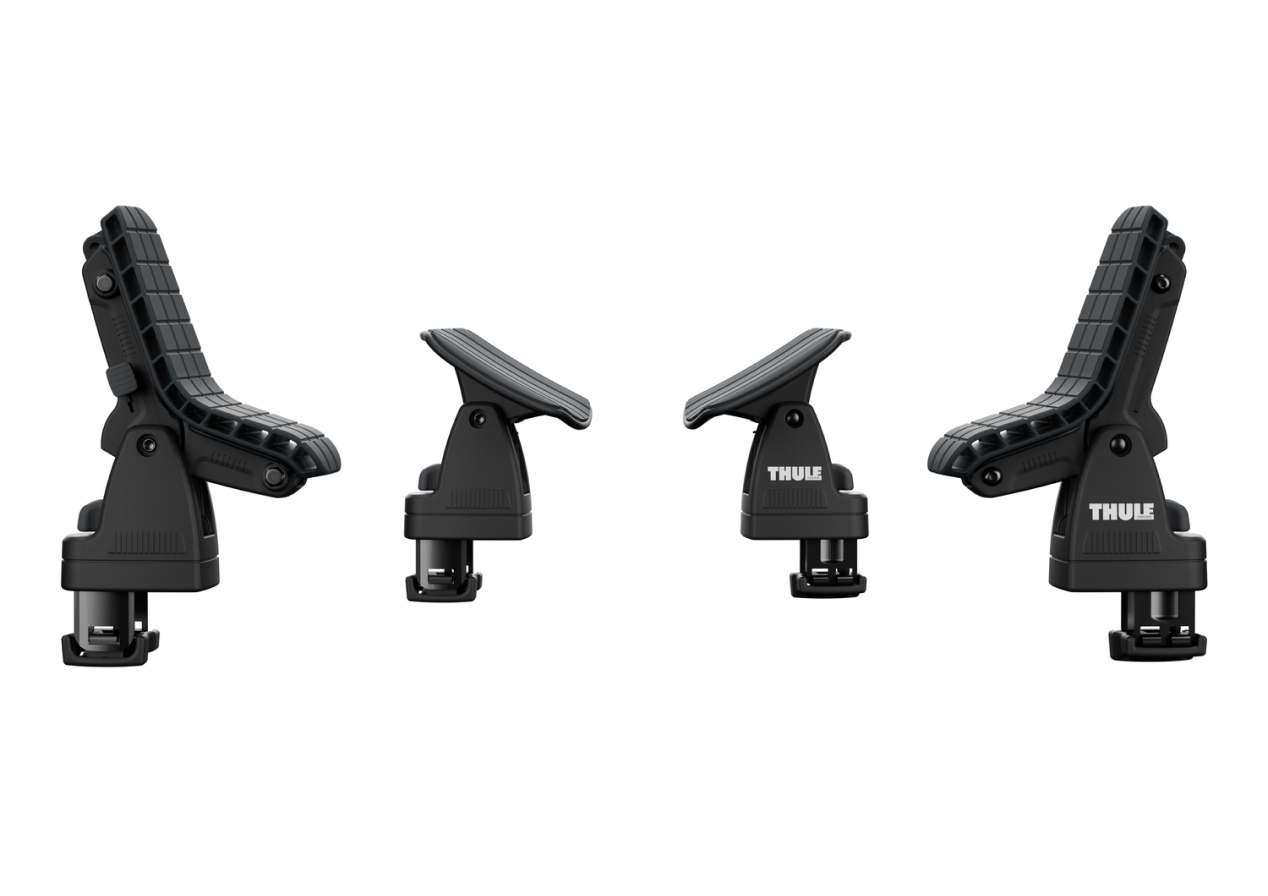 Loading and unloading - even on your own
Thule kayak roof racks give you a choice of smart loading/unloading features. The ultimate feature, lift-assist, allows you to load and unload a kayak by yourself with very little effort and without lifting your kayak onto the roof of your car. Giving you the freedom to head out for a paddle whenever you feel like it - and only on your terms.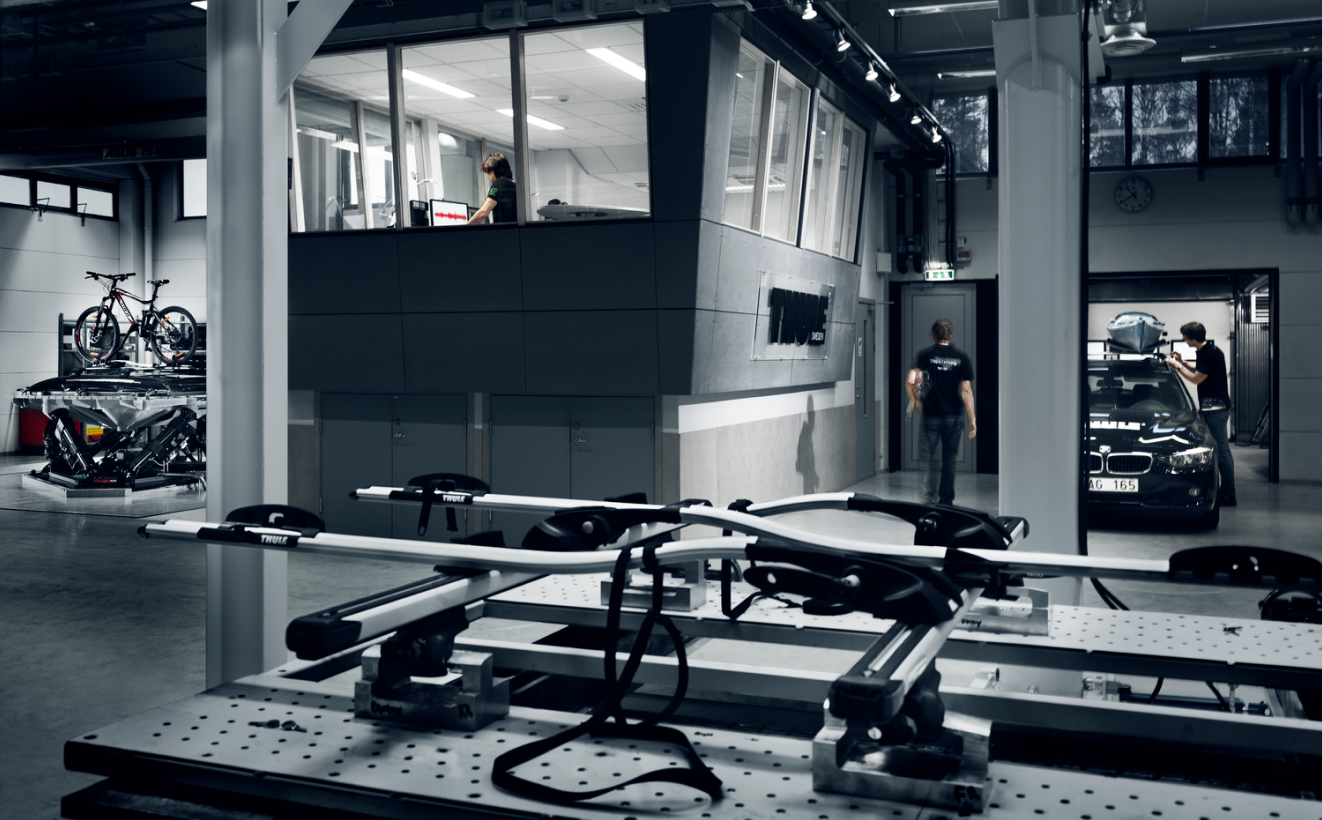 Push it to the limit. Day after day.
The Thule Test Center™ is where we make sure our kayak car racks are strong and durable enough to withstand everything the road and the elements have to offer. We're not satisfied until they pass numerous crash tests, wear and tear simulations, not to mention extreme heat, cold, damp, sunlight and even harsh chemicals. That's the only way we know that you'll be satisfied and as safe as possible.