Thule Truck Bed Bike Racks
Thule truck bed bike racks are a secure way to transport carbon fiber bikes, ebikes and more. Load your pickup with up to 8 bikes and head out on that next bike adventure.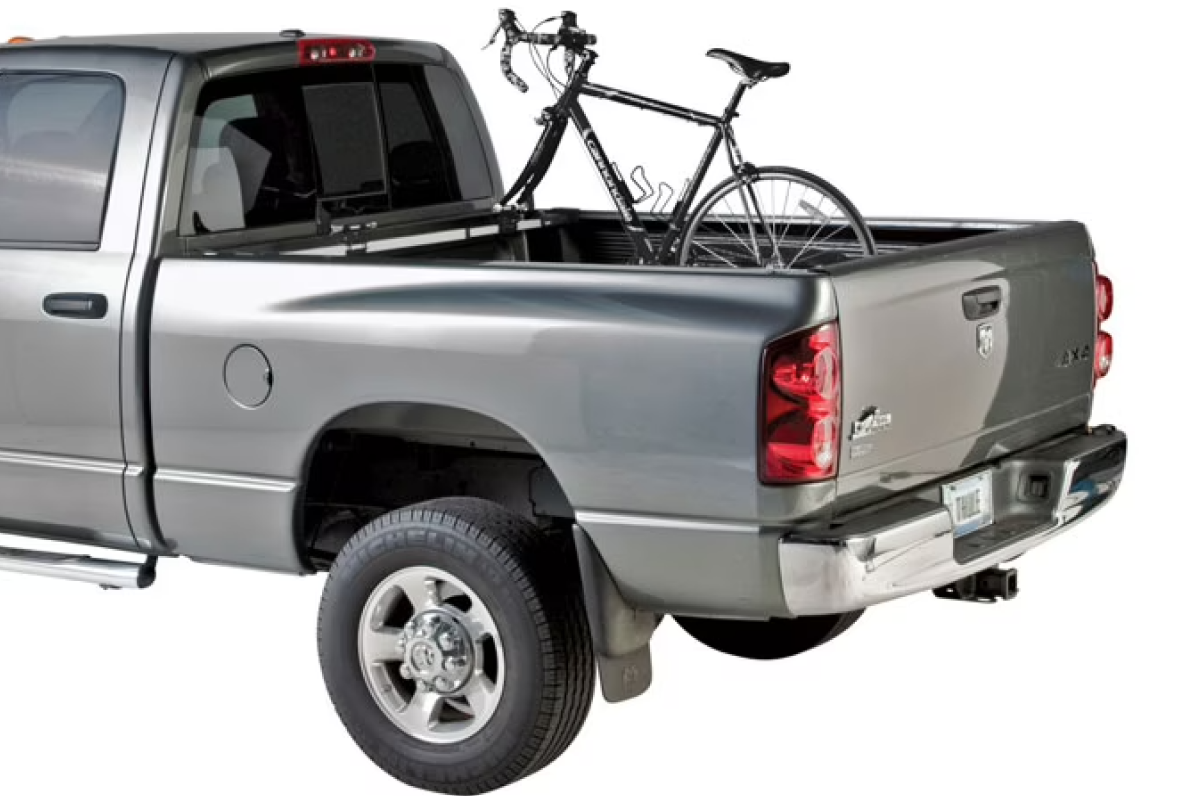 Transport your bike without frame contact
Thule Bed Rider is a fork mount truck bed rack that keeps your bike secure without any frame contact. Perfect for your most precious carbon fiber bike. Installing it to your pickup is easy with no bolting or drilling required.

Thule Insta-Gater Pro is an upright bike rack that attaches to the bike wheel and avoids any contact with the frame whatsoever. With this rack you won't have to remove the front wheel. This bike rack can take a heavy load and a range of wheel sizes, perfect for ebikes and fatbikes.
Transport bikes for your entire crew!
Thule GateMate PRO is a heavy-duty truck bed bike rack that can carry up to 8 bikes (depending on the size of your vehicle)! Perfect if you need to help your entire crew transport their bikes. Flexible padding ensures the truck and bikes are protected along the way.